Relax or Play, Let your cares drift away........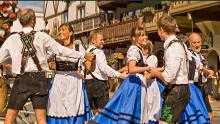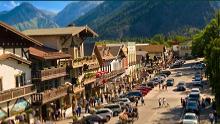 A Seventh Heaven

Riverfront Chalets

12295 S. Shugart Flats Road
Leavenworth, WA 98802



Phone: (509) 763-1516
Email: Click Here

Weekday Rates

Weekday rates are $175/night for the first 2 people.

Weekend and Holiday Rates

Weekend/Holiday rates are $200/night for the first 2 people.

Additional Guests and Details

Additional guests $25 per person per night
Children under 3 are free.
Minimum stay 2 nights
Maximum occupancy 7
No Smoking/No Pets
50% deposit required for reservations

Taxes and Fees

No additional cleaning, hot tub or management fees
10% Lodging Tax will be applied to total
3% Credit Card Transaction Fee

Cancellation Policy

Full refund on cancellations made
more than 30 days in advance.

Cancellations less than 30 days
in advance will be refunded
only if the chalet can be rebooked.